Blog
02.04.15
Grantee Spotlight
Naomi Cleghorn, University of Texas at Arlington, was awarded a Leakey Foundation research grant in the fall of 2014 for her project entitled "Investigating a rare Early Later Stone Age site at Knysna, South Africa."
Naomi Cleghorn at Pinnacle Point site 5/6, Mossel Bay, South Africa Despite widespread interest in the potential origins of modern human cognitive, social, and technological…
more »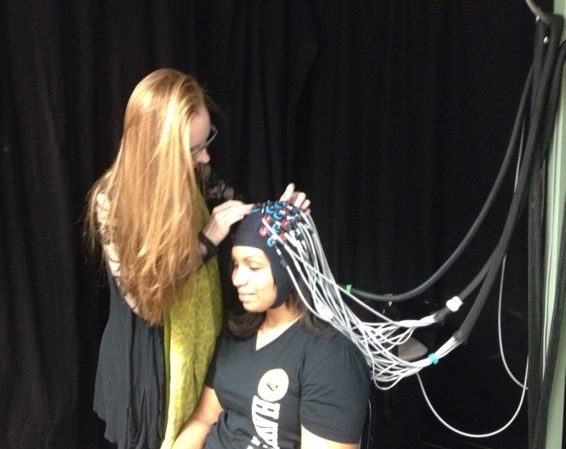 01.29.15
Grantee Spotlight
We are happy to introduce another one of our fall 2014 grantees, Shelby S. Putt, PhD candidate from the University of Iowa. Her dissertation project is entitled "Investigating the co-evolution of language and toolmaking:  An fNIRS study."
Shelby S. Putt Our language and cognition are arguably the features that most distinguish us from other species, and yet, we still know so little about…
more »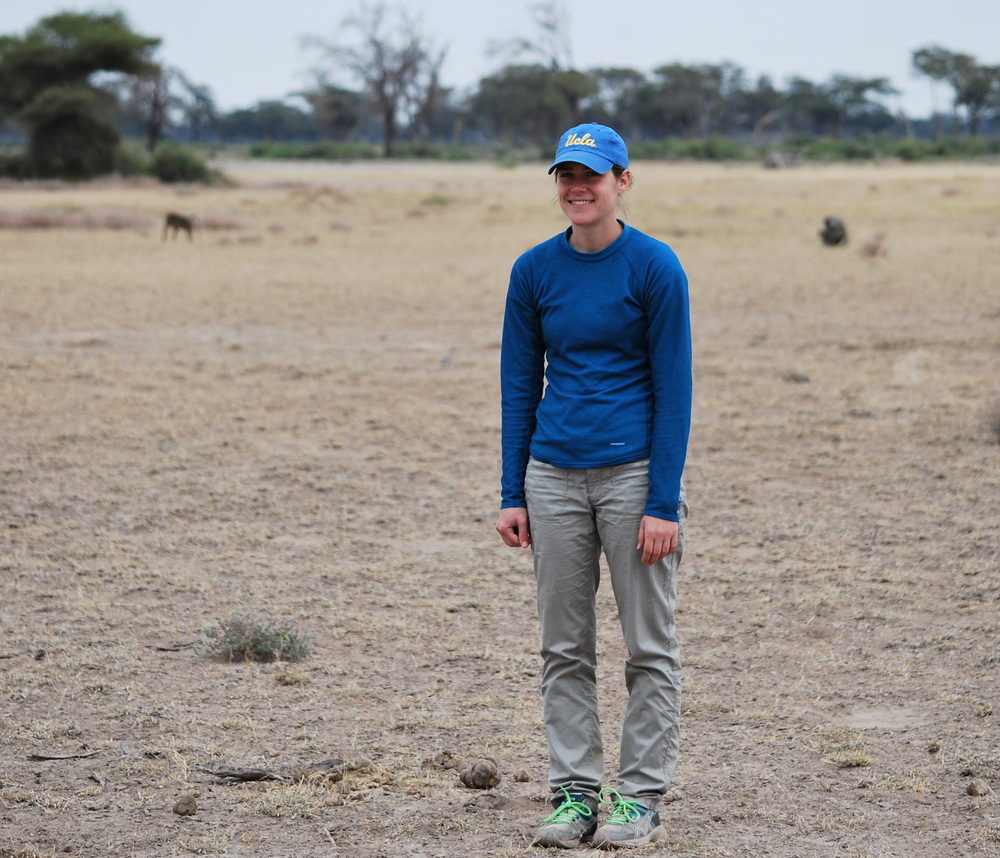 01.26.15
Grantee Spotlight
We are pleased to introduce you to another one of our newest grantees, Amanda Lea, PhD candidate from Duke University.  She was awarded a Leakey Foundation research grant in the Fall of 2014 for her project entitled "Effects of social conditions on DNA methylation and immune function."
Many primates, including humans, live in complex social environments in which both competitive and…
more »
01.20.15
Grantee Spotlight
Michael Granatosky, PhD candidate from Duke University, was awarded a Leakey Foundation research grant in our most recent granting cycle for his project entitled "Gait mechanics of inverted walking: Implications for evolution of suspensory behavior."
Michael Granatosky at the Duke Lemur Center Specialized arm-swinging locomotion has arisen independently numerous times during the…
more »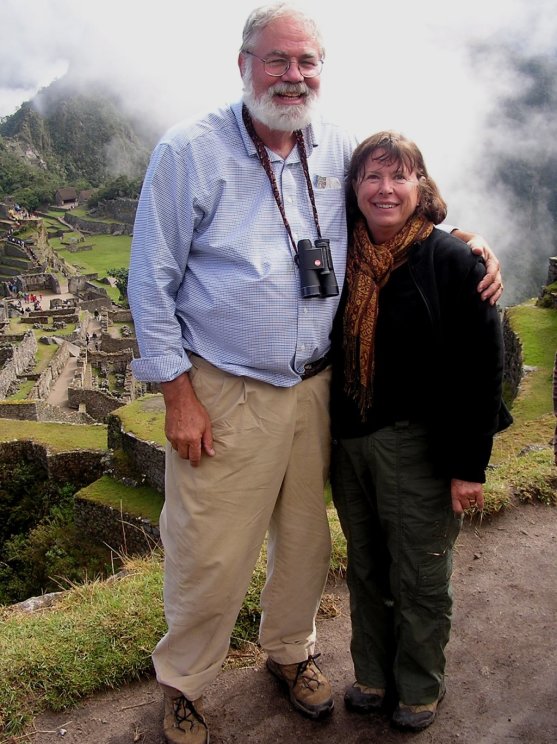 01.15.15
The Leakey Foundation
It is with profound sadness that we share with you the passing of Brad Goodhart, the devoted husband of the Foundation's Grants Officer Paddy Moore-Goodhart. Brad Goodhart and Paddy Moore-Goodhart on one of their many adventures. Brad had an enduring love for Africa's people and nature, having led over 100 tours of East Africa over the past 35 years. He was a Board Member of the
African Orphans
…
more »
01.06.15
Grantee Spotlight
Over the next few months we will be introducing you to Leakey Foundation grantees from our Fall 2014 granting cycle. Our first featured grantee is Alia Gurtov, PhD candidate from the University of Wisconsin, Madison. Her project is entitled "Dental microwear analysis of Early Pleistocene hominin foraging seasonality." 
Alia Gurtov in Rising Star Cave For our Early Stone Age predecessors…
more »
12.22.14
Grants
On December 6th The Leakey Foundation's Board of Trustees convened for our Fall 2014 Granting Session. The Board unanimously approved the twenty-five research grants our Scientific Executive Committee presented as recommended for funding. Here are a few numbers from our Fall 2014 Granting Cycle:
There were 75 research grant applications
40% were categorized as behavioral, 60% were paleoanthropology
…
more »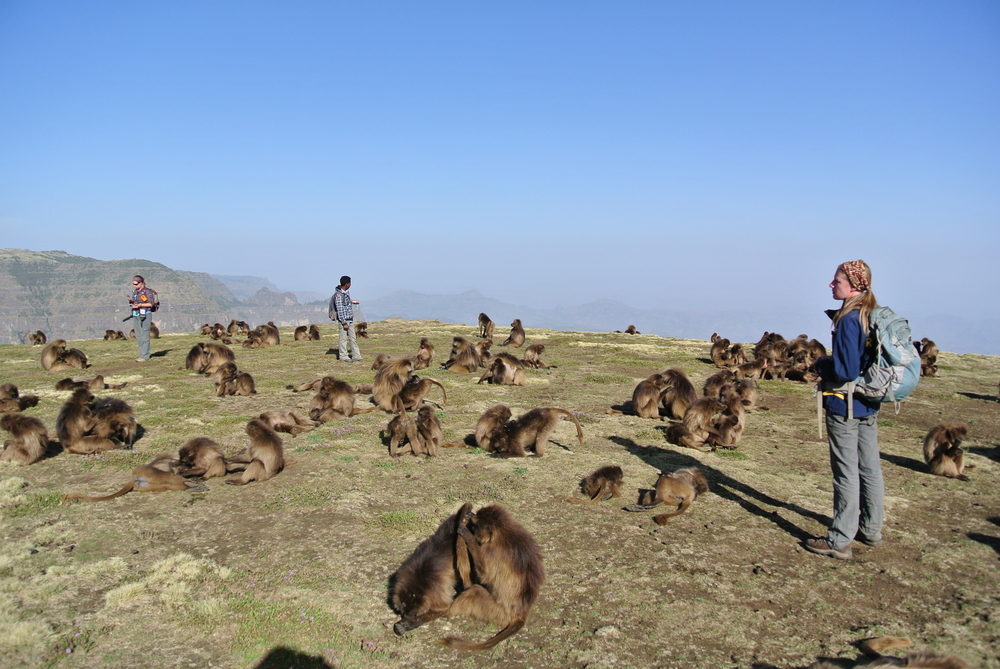 12.16.14
Grantee Spotlight
In the spring of 2013 Elizabeth Tinsley Johnson, PhD candidate from the University of Michigan, was awarded a Leakey Foundation research grant for her project entitled "A test of the vocal grooming hypothesis in the gelada."
Geladas (close relatives of baboons) are exceptionally unique primates that are only found in the highlands of Ethiopia. What makes them unique? First, they…
more »
12.01.14
From the Field
Recent studies have suggested that C4 plants played a larger role in early hominin diets than previously believed, thus making a systematic effort to determine the costs and benefits of C4 plants for hominin consumption that much more important in helping to model early hominin dietary behavior.
The following is a short update from Leakey Foundation spring 2014 grantee Oliver Paine,University of Colorado
…
more »
11.26.14
From the Field
Leakey Foundation grantee
E.A. Quinn of Washington University
sent this video field report from her research in Nubri, Nepal. Her project investigates the associations between adaptation to a high altitude environment, mother's milk, and infant growth.  It was filmed by her colleague Geoff Childs.
[youtube id="vphYJ2kM8kY"]
…
more »
Found 449 Results