Blog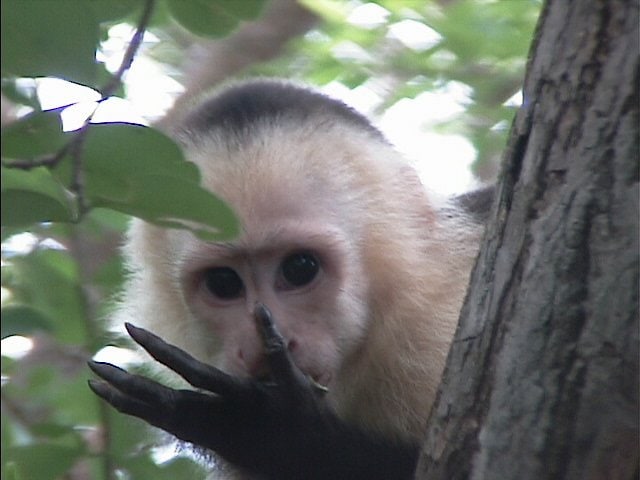 08.05.19
Primate Tales
Darwin is a capuchin monkey who was born during a time of great prosperity for her group. She is the granddaughter of alpha male Pablo and the venerable alpha female Chupacabra. Darwin had a happy and relatively carefree childhood but her life since then has had its challenges.
07.24.19
Journal Article
Researchers from the National Museums of Kenya, University of Arkansas, University of Missouri and Duke University have announced the discovery of a tiny monkey that lived in Kenya 4.2 million years ago.
07.23.19
Journal Article
The region now holding the Sahara Desert was once underwater, in striking contrast to the present-day arid environment. This dramatic difference in climate over time is recorded in the rock and fossil record of West Africa during a time range that extends through the Cretaceous-Paleogene (KPg) boundary.
07.12.19
Guest Post, Today in History
On July 17, 1959, Mary Leakey left her camp and went out to search the layers of sediment in Olduvai Gorge in Tanzania, as she and her husband Louis Leakey had done for almost 30 years. Their primary goal was to find fossils of our human relatives (hominins), and as hot, dusty, backbreaking, painstakingly slow and what many friends and fellow scientists might call impossible as that goal seemed, they were determined to reach it.
07.03.19
Grants, The Leakey Foundation, Press Release
The Leakey Foundation is proud to announce the Francis H. Brown African Scholarship. This scholarship fund was established to honor the life and work of Dr. Francis H. Brown, a geologist whose study of the Omo-Turkana basin helped build the timeline of human evolution.
07.02.19
Journal Article
With support from The Leakey Foundation, scientists have observed bonobos in the Congo basin foraging in swamps for aquatic herbs rich in iodine. Iodine is a critical nutrient for brain development and higher cognitive abilities, and this new research may explain how the nutritional needs of prehistoric humans in the region were met.
07.01.19
Journal Article
The world's smallest bears can exactly mimic another bear's facial expressions, casting doubt on humans and other primates' supremacy at this subtle form of communication.
06.28.19
Journal Article
The archaeological site of 'Ein Qashish in northern Israel was a place of repeated Neanderthal occupation and use during the Middle Paleolithic, according to a study funded in part by The Leakey Foundation and published June 26, 2019, in the open-access journal PLOS ONE by Ravid Ekshtain of the Hebrew University of Jerusalem and colleagues.
06.25.19
Journal Article
Languages that involve "clicks" are relatively rare worldwide but are spoken by several groups in Africa. The Khoisan language family includes a handful of these click languages, spoken by hunter-gatherer groups in southern and eastern Africa. But the grouping of these populations into a single language family has been controversial, with some linguists convinced that a few of the languages are too different to be classified together. A genomic study of 50 African populations, funded in part by The Leakey Foundation, adds some clarity to the relationships between these click-speaking groups and many others.
06.19.19
In the News
In the new film "When Whales Walked: Journeys in Deep Time," Leakey Foundation grantee and Wake Forest University anthropology professor Ellen Miller stands on a rocky hillside in northern Kenya carefully uncovering 16 million-year-old fossil elephant teeth. Miller is one of several scientists from around the world featured in the two-hour film, created in a first-ever partnership between PBS and Smithsonian Channel.
Found 574 Results