Blog
06.25.19
Journal Article
Languages that involve "clicks" are relatively rare worldwide but are spoken by several groups in Africa. The Khoisan language family includes a handful of these click languages, spoken by hunter-gatherer groups in southern and eastern Africa. But the grouping of these populations into a single language family has been controversial, with some linguists convinced that a few of the languages are too different to be classified together. A genomic study of 50 African populations, funded in part by The Leakey Foundation, adds some clarity to the relationships between these click-speaking groups and many others.
06.19.19
In the News
In the new film "When Whales Walked: Journeys in Deep Time," Leakey Foundation grantee and Wake Forest University anthropology professor Ellen Miller stands on a rocky hillside in northern Kenya carefully uncovering 16 million-year-old fossil elephant teeth. Miller is one of several scientists from around the world featured in the two-hour film, created in a first-ever partnership between PBS and Smithsonian Channel.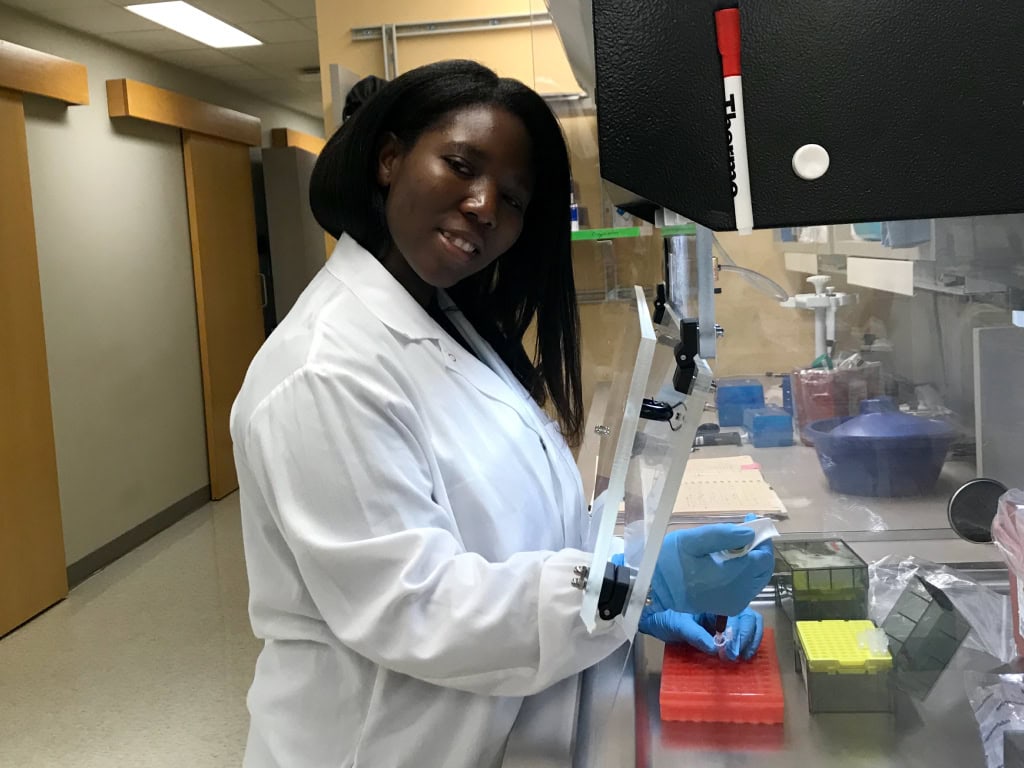 06.05.19
Grants
The Leakey Foundation is proud to announce the recipients of the 2019 Franklin Mosher Baldwin Memorial Fellowships and the Baldwin Fellowship Funded by the National Geographic Society. 
06.05.19
Grants
On May 4, 2019, The Leakey Foundation's board of trustees unanimously approved 35 grant proposals for funding. We are proud to introduce our spring 2019 research grant recipients, and we look forward to sharing news and information about them and their research.
06.05.19
From the Field
Most of human genetic diversity is found in Sub-Saharan Africa -- and among Sub-Saharan Africans. The most genetically diverse people are the KhoeSan populations of Southern Africa. With the help of The Leakey Foundation, I went to the Cederberg Mountains in the Western Cape of South Africa to expand what we know about KhoeSan genetic diversity.
06.03.19
Journal Article
New research funded in part by The Leakey Foundation shows that male chimpanzees adjust their competitive behaviors when social relationships in their group are unstable.
05.31.19
Guest Post, Fossil Finders
Kamoya Kimeu may be the most famous "Fossil Finder" in paleoanthropology, but he was not alone when he made many of his remarkable discoveries. With him was a group of men who came to be known as the "Hominid Gang." Walking and surveying the often inhospitable rocky landscape in East Africa, these men became outstanding and important fossil finders.
05.30.19
Guest Post
Bipedality, the ability to walk upright on two legs, is a hallmark of human evolution. Many primates can stand up and walk around for short periods of time, but only humans use this posture for their primary mode of locomotion.
05.29.19
From the Field
Not all paleolithic research happens in the field! In fact, nowadays a lot of it happens in laboratories hidden away in university buildings and research institutes. Leakey Foundation grantee Frido Welker studies ancient proteins preserved in archaeological bone in order to learn more about human evolution.
05.21.19
Journal Article
New research shows that for bonobos, sex really is often a family affair. What's more, rather than being an embarrassing hindrance, motherly presence greatly benefits bonobo sons during the deed.
Found 576 Results