Blog
06.02.15
Grants
On April 25th The Leakey Foundation's Board of Trustees convened for our Spring Granting Session. The Board unanimously approved the twenty-two research grants our Scientific Executive Committee presented as recommended for funding. Here are a few numbers from our Spring 2015 Granting Cycle: There were 101 research grant applications: 37% were categorized as behavioral, 63% were paleoanthropology. …
more »
05.28.15
Journal Article, In the News
A new relative joins "Lucy" on the human family tree. An international team of scientists led by seven-time Leakey Foundation grantee Dr. Yohannes Haile-Selassie of The
Cleveland Museum of Natural History
 has discovered a 3.3 to 3.5 million-year-old new hominin species (more closely related to humans than to chimps). Upper and lower jaw fossils recovered from the Woranso-Mille area…
more »
05.28.15
Grants, The Leakey Foundation, Baldwin Fellows
Franklin Mosher Baldwin Memorial Fellowships are awarded to graduate students who are from developing countries and would like to pursue training and/or education abroad. In providing this opportunity The Leakey Foundation hopes to equip these scholars with the knowledge and experience necessary to assume leadership positions in their home countries where there often exist extraordinary resources…
more »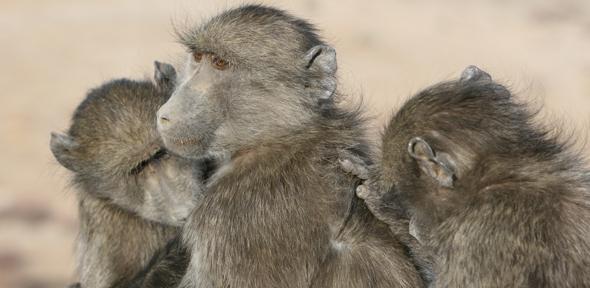 05.15.15
In the News
New research funded in part by The Leakey Foundation shows that chacma baboons within a troop spend more of their time with baboons that have similar characteristics to themselves: associating with those of a similar age, dominance rank and even personality type such as boldness. This is known as homophily, or 'love of the same'.
…
more »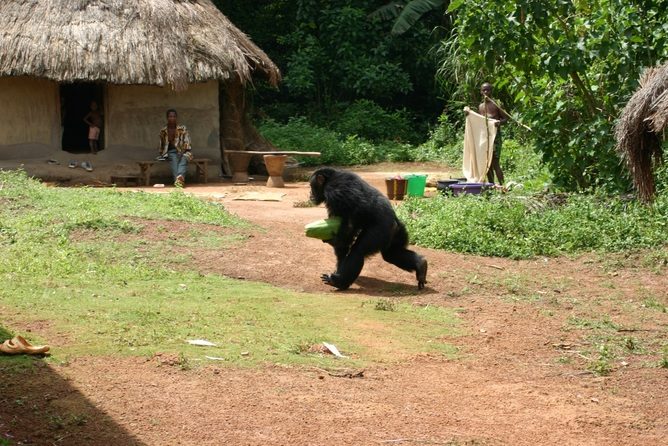 05.12.15
Guest Post
By 
Susana Carvalho
, 
George Washington University
Chimpanzees are wily enough to adapt in some ways when people encroach on their turf. Kimberley Hockings, CC BY-NC-ND In the mid 20th century, when paleoanthropologist Louis Leakey sent three pioneering women to study great apes in their natural habitats, the Earth's wilderness was still untouched in many places.
Jane Goodall
 went to Gombe in Tanzania…
more »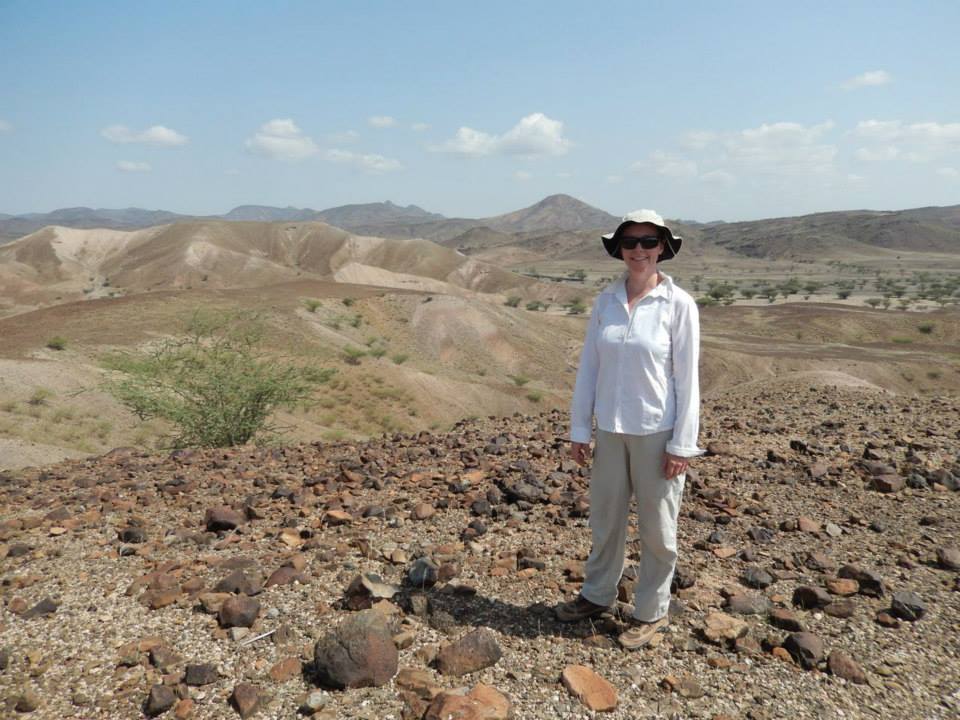 05.06.15
Origin Stories
Every good story starts at the beginning. In the first episode of Origin Stories we talk with Carol Ward about one of the first things that distinguished our ancestors from the other primates, the weird way we walk around.
Carol Ward
 is Curator's Professor and Director of Anatomical Sciences in the integrative anatomy program at the University of Missouri, where she directs the 
Ward Laboratory
. Her…
more »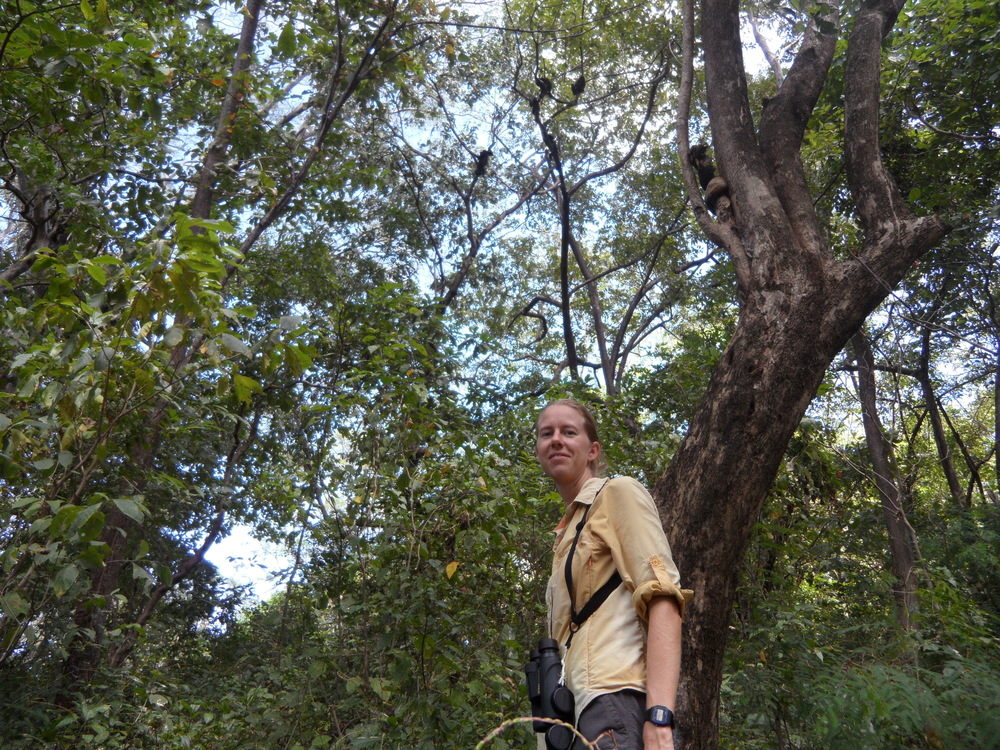 05.05.15
Grantee Spotlight
Sarie Van Belle and howler monkeys
In December 2014, three time Leakey Foundation grantee Dr. Sarie Van Belle, of the University of Texas at Austin, was awarded a research grant for her project entitled "Paternity and kinship in socially monogamous saki and titi monkeys."
This study will examine paternity and kinship patterns in two closely related primate species (the red titi monkey,
Callicebus
…
more »
05.05.15
Speaker Series
If you missed Laurie Santos' SciCafe presentation at the American Museum of Natural History, we have a video of her presentation.
[youtube id="v_3fkePAg6U"]
The ancestral history of humans and primates is extensive, but can it explain even our financial choices? New experiments in "monkeynomics" demonstrate that monkeys make some of the same silly financial choices
…
more »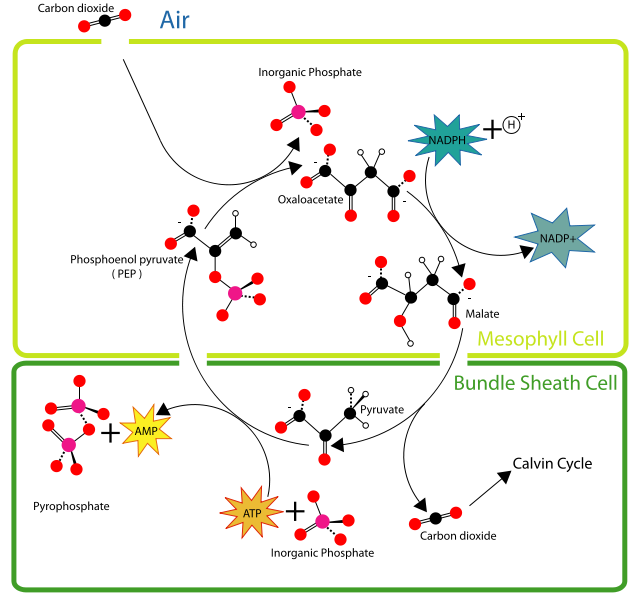 04.20.15
Behind the Science, Tutorial
by H. Gregory
This is the first in a series of articles written for those of you who might appreciate a little extra background information on the science behind some of the projects we share with you. Enjoy!
In this year's Spring/Summer AnthroQuest we describe how Getty Grant recipient Thure Cerling is using stable isotope analysis of tooth enamel from fossil primates in order to determine the percentages…
more »
04.17.15
Found 449 Results