Blog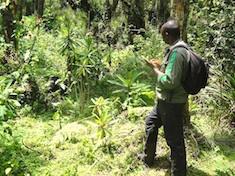 05.02.11
In the News
This is the fourth in a series of posts about Sosthene Habumuremyi's dissertation research on the hormonal correlations of socio-sexual behaviors in female mountain gorillas.
Sosthene's research project combines behavioral data collected in the field with hormonal data analyzed in the lab. The results of this study will characterize the specific behavioral
…
more »
04.12.11
Grantee Spotlight, From the Field, Behind the Science, Guest Post, Education
My study has gathered data on mating behavior, solicitations, and any displays/aggression from adult males towards the females. Sexual swellings, which are extremely small in gorillas, are also noted.
The plan is to monitor at least 6 nulliparous (never having given birth to offspring) females and 10 cycling parous (given birth to offspring at least
…
more »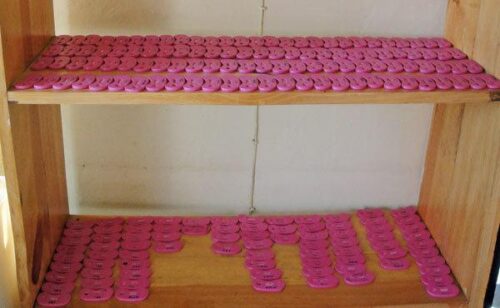 04.04.11
Education
By Sosthene Habumuremyi
The overall goal of this study is to investigate the hormonal correlates of socio-sexual behaviors in female mountain gorillas. Specifically, we want to understand the variation observed in mating strategies and fertility parameters among female mountain gorillas. By using hormonal data, we want to know if this variation is governed by internal
…
more »
01.13.11
The Leakey Foundation, Video
On October 15, 2010, The Leakey Foundation and California Academy of Sciences
partnered to bring you Dr. Anne Pusey
, in celebration of 50 years of continuous study and Gombe Stream Reserve in Tanzania. In this lecture, Pusey discusses her research conducted at Gombe and shares rarely seen archival photographs, video and recent stories of the Gombe chimpanzees. The Gombe Stream
…
more »
12.14.10
Education
In November, Stanford University and UC Berkeley were home to the 12th Annual Bay Area Festival of Science, aptly named
Wonderfest
. Two Leakey Foundation Grantees,
Henry Gilbert
,
Assistant Professor of Anthropology at CSU East Bay
and
David DeGusta
,
former Assistant Professor of Anthropology at Stanford
, were featured speakers. They jointly discussed how evolution has
…
more »
Found 365 Results