Blog
07.05.22
Support Us
You're invited to join The Leakey Foundation's virtual Summer Travel Series and support a good cause while exploring fascinating research sites with Leakey Foundation scientists as your guides.
06.29.22
The Leakey Foundation, Director's Diary
Our three newest board members represent the second generation of family involvement with The Leakey Foundation. They are the daughters of two beloved members of Foundation leadership who helped shape the organization in profound ways.
06.28.22
Guest Post
In parts of Africa, a small bird called the Greater Honeyguide helps people search for honey. It approaches and chatters and flies in the direction of a wild bees' nest, urging the person to follow. This relationship may date back to up to 1.5 million years ago when hominins are thought to have gained control of fire.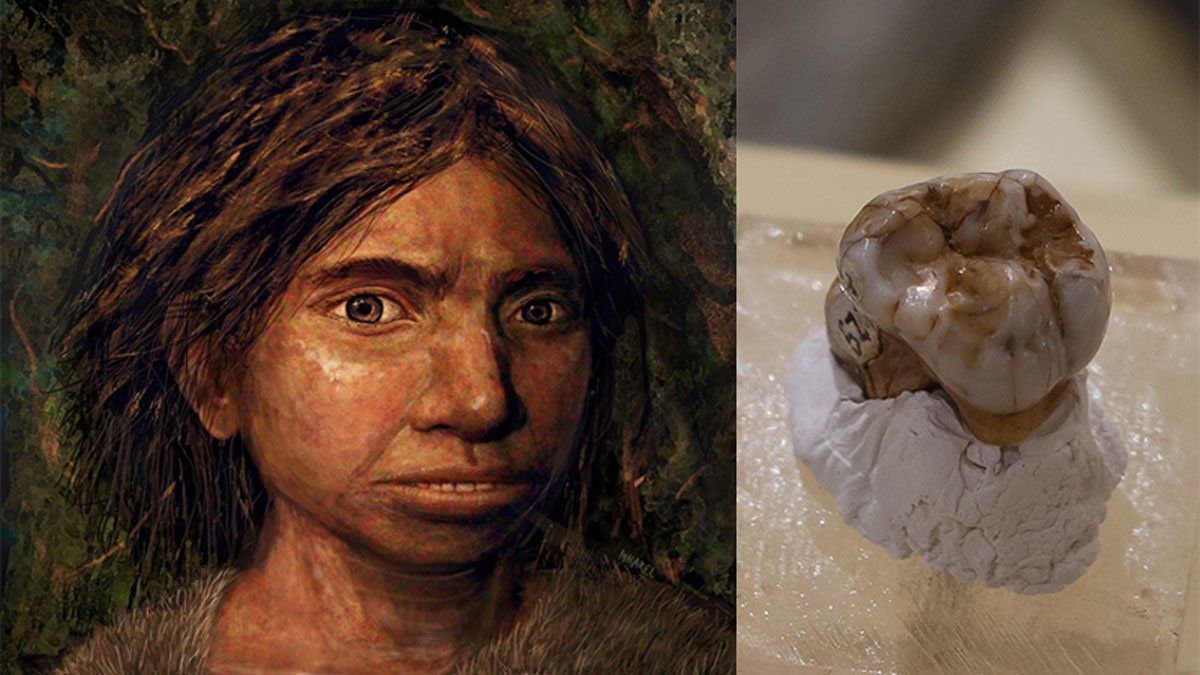 05.18.22
Journal Article, Behind the Science
An international team of researchers has discovered a tooth belonging to a Denisovan, an ancient human species previously only known from icy northern latitudes.
05.03.22
In the News, The Leakey Foundation
The Ann and Gordon Getty Foundation for the Arts announced today that it is auctioning its art collection to benefit The Leakey Foundation and five other nonprofit organizations. This could be the most significant gift in The Leakey Foundation's 54-year history.
05.02.22
The Leakey Foundation
In 50 lively and up-to-the-minute essays, Discovering Us: 50 Great Discoveries in Human Origins presents stories of the most exciting and groundbreaking surprises revealed by this wide-ranging new science.
04.30.22
Guest Post
Anthropologists study everything about being human. Their work explores our origins as a species, our present-day cultures, and how humanity will survive into the future.
04.28.22
The Leakey Foundation, In the News
Anne Stone is an anthropological geneticist who has transformed knowledge in the genetics of infectious diseases and the evolutionary history of humans and the great apes. She has published significant work on the genetics of reemerging infectious diseases, especially leprosy and tuberculosis.
04.27.22
Guest Post
Dogs were first domesticated between 29,000 and 14,000 years ago, and have been closely linked to humans ever since. Dingoes – the only native Australian dog – are thought to represent a unique event within canine evolution, having arrived in Australia 5,000–8,000 years ago.
04.06.22
Grantee Spotlight
Leakey Foundation grantee Ingrid Holzmann is studying how wild howler monkeys respond to their neighbors in order to better understand the impact of these relationships.
Found 574 Results