Blog
10.13.20
In the News
A 17 million-year-old whale fossil discovered in the 1970s is the impetus for new research led by Leakey Foundation grantee Isaiah Nengo. This research project takes a unique approach to uncovering the course of mammalian evolution in East Africa.
10.07.20
09.26.20
Lunch Break Science
Have you ever wondered what it's like to excavate an archaeological site underwater? Grab your lunch and join archaeologist Rachel Bynoe for an exploration of her work uncovering ancient artifacts from a submerged Pleistocene site off Happisburgh, England.
09.25.20
Grantee Spotlight
Jeff Spear's research involves traveling back and forth between Airbnbs and museum basements to collect the large samples needed for a study of this kind. Although perhaps not as glamorous as field sites, museums can offer a treasure trove of data and are an essential resource for studying evolution.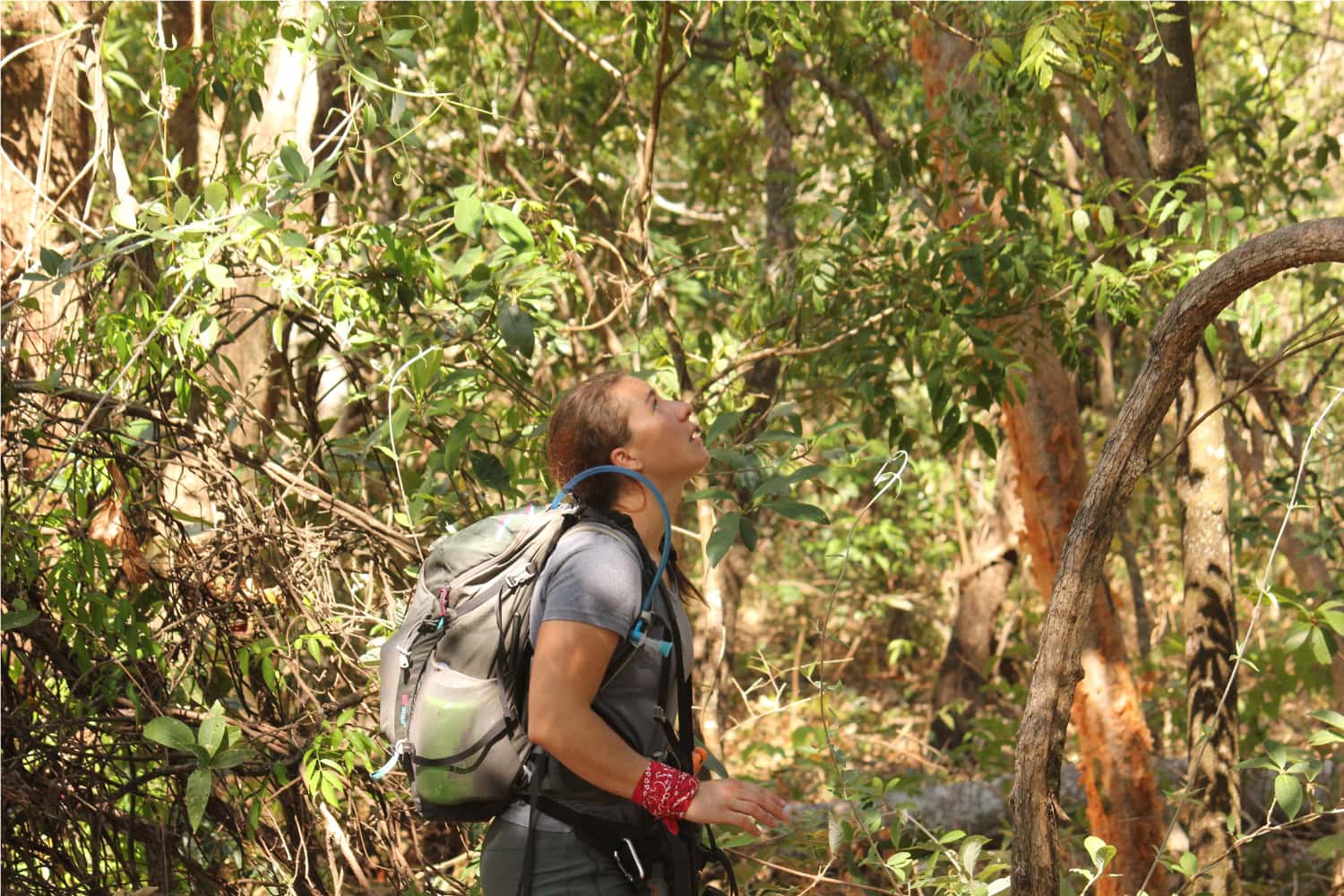 09.23.20
Grantee Spotlight
Shasta Webb is a 2020 Leakey Foundation grantee whose research focuses on primate flexibility in dynamic environments. Her field work is on hold due to COVID-19 so she is focused on analyzing her large microbiome dataset.
09.22.20
The Leakey Foundation, Director's Diary
It is with immense sadness that we share news of the passing of Ann Getty. She died on Monday, September 14, 2020. She was 79 years old. Ann joined The Leakey Foundation in 1973 as a Fellow with her husband Gordon Getty who later became the Chairman of the Board. Together they helped the Foundation grow to become the world class funding institution and educational outreach organization that it is today.
09.21.20
Journal Article
While advances in medicine and nutrition in the last 200 years have added years to human lifespans, a new Leakey Foundation-supported study suggests there could be a more ancient explanation for why humans live longer than our closest relatives do.
09.18.20
Journal Article
A team of researchers, including Leakey Foundation grantees, discovered human and other animal footprints embedded on an ancient lake surface in the Nefud Desert in Saudi Arabia that are around 120,000 years old. These findings represent the earliest evidence for Homo sapiens on the Arabian Peninsula, and demonstrates the importance of Arabia for understanding human prehistory.
09.15.20
Journal Article
Strong social ties are a key driver of cooperation in many species and are associated with adaptive benefits in several of them, including humans, feral horses and dolphins. Although such bonds are widely observed, it is not always known why any two particular animals become friends (just as in humans).
09.09.20
Journal Article
A 13-million-year-old fossil unearthed in northern India comes from a newly discovered ape, the earliest known ancestor of the modern-day gibbon. The discovery was made by Leakey Foundation grantee Christopher C. Gilbert, Hunter College. It fills a major void in the ape fossil record and provides important new evidence about when the ancestors of today's gibbon migrated to Asia from Africa.
Found 495 Results