Blog
06.18.20
Grants
The Leakey Foundation is proud to announce the recipients of the 2020 Franklin Mosher Baldwin Memorial Fellowships. These Fellowships are awarded to graduate students from countries where there are limited opportunities for advanced training and education in fields of research related to the study of human origins.
06.18.20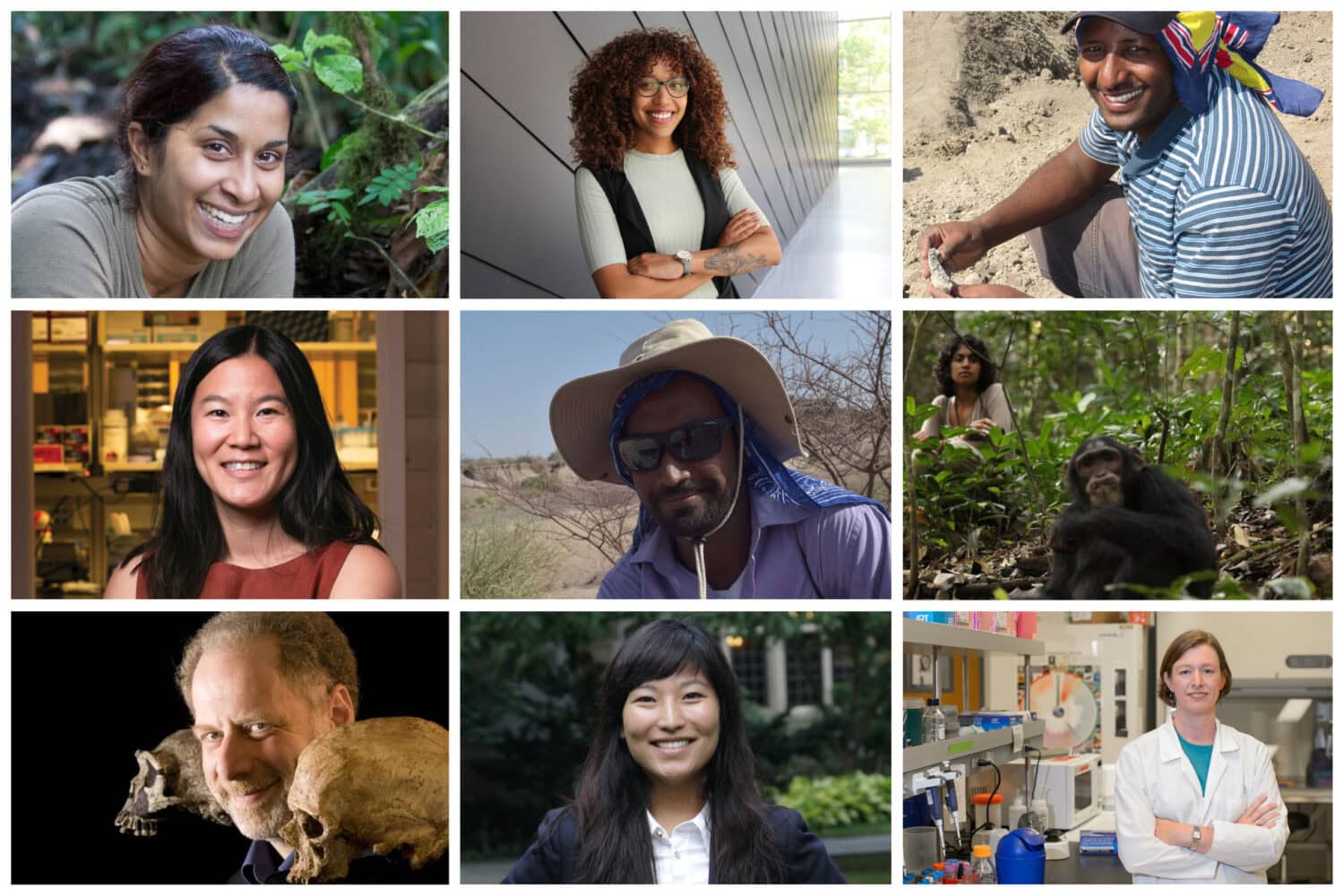 06.09.20
Education, Lecture
The Leakey Foundation is excited to announce our summer virtual series Lunch Break Science will be streaming to our Facebook and YouTube pages starting Thursday, June 25 at 11 am PDT.
06.05.20
The Leakey Foundation
Black lives matter. Oppressive racist systems profoundly harm Black people. The Leakey Foundation stands in solidarity with those who seek to end the pain of systemic racism.
06.03.20
Journal Article
Leakey Foundation grantee Sileshi Semaw from the Centro Nacional de Investigación sobre la Evolución Humana (CENIEH), is coauthor of a paper published in the Journal of Human Evolution that describes two newly discovered primate species.
06.01.20
Speaker Series, Video
This month's featured video is from biological anthropologist Zaneta Thayer of Dartmouth College. Her 2017 talk at the American Museum of Natural History addresses how trauma, poverty, and racial discrimination create health inequalities.
05.19.20
Education, Lecture
Leakey Foundation grantee Shanti Pappu and her colleagues are hosting free online lectures on archaeology and human evolution. Many of the featured speakers are Leakey Foundation grantees.
05.08.20
Video
This month's featured video is Dr. Pardis Sabeti's talk on "Evolutionary Forces in Humans and Pathogens" from our 2016 Survival Symposium. This symposium focused on evolution and the many challenges facing the survival of our species.
04.23.20
Journal Article
New research by Leakey Foundation Scientific Executive Committee Member Joan Silk suggests that humans willingly incur costs to punish selfishness in others, and our societies are likely more cooperative as a result.
04.21.20
The Leakey Foundation, Education
As teachers scramble to move courses online during the coronavirus pandemic, The Leakey Foundation understands the urgent need to offer free, high quality educational tools. A challenge of this magnitude requires creative solutions to meet the demand, and that is why the Foundation is focusing on projects that address the critical situation facing educators today.
Found 473 Results