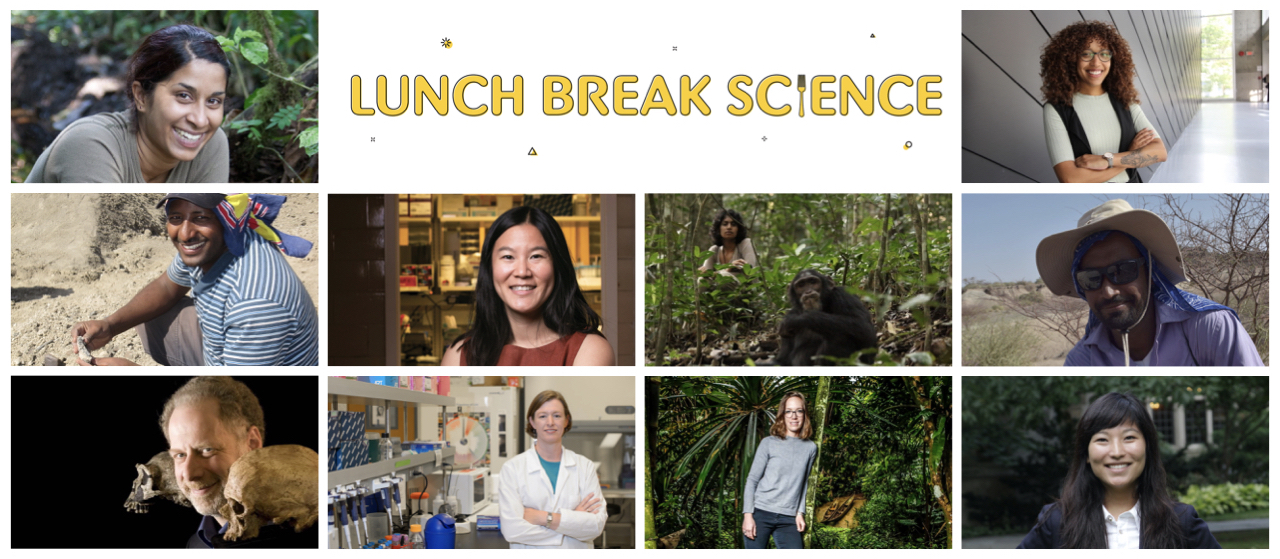 The Leakey Foundation's new live-stream series Lunch Break Science has been a great success. We've spent the summer hearing about the exciting research Leakey Foundation grantees are conducting all over the world.
Now it's time to plan what comes next and we need your help!
As The Leakey Foundation team plans episodes for our next season, YOU are at the heart of our focus. What do you like best about Lunch Break Science? What would you love to see us add? How often would you like to watch new episodes?
Let us know by filling out this brief survey!
---
---
If you missed an episode, don't worry! You can catch all of the past episodes on our YouTube channel, at leakeyfoundation.org/live, or in the playlist below!
---
---