The Leakey Foundation is thrilled to announce Being Human, a new collaboration with the Baumann Foundation. Being Human organizes conversations and events to explore what it means to be human and how humans are fundamentally shaped by our evolutionary history and cultural environment.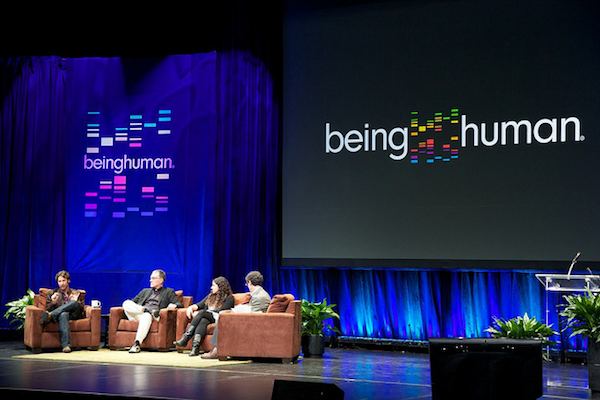 A panel discussion at the first Being Human conference in 2012
The Baumann Foundation launched Being Human in 2012 with a conference in San Francisco and a vibrant online community. Being Human has created opportunities for people to gather and explore complex ideas and questions about the nature of the human experience from an evolutionary, scientific, and reflective perspective.

Peter Baumann of the Baumann Foundation
Peter Baumann, founder of the Baumann Foundation, said that he is "delighted to enter into this partnership with The Leakey Foundation. Both organizations share similar goals in spreading understanding of our human history and nature." With the Being Human initiative, our two organizations plan to engage Bay Area communities with an ongoing series of enlightening and entertaining events. We also plan to reach broader audiences with podcast episodes examining important questions of human evolution and behavior.
We look forward to sharing further announcements as this exciting initiative evolves.
---
---