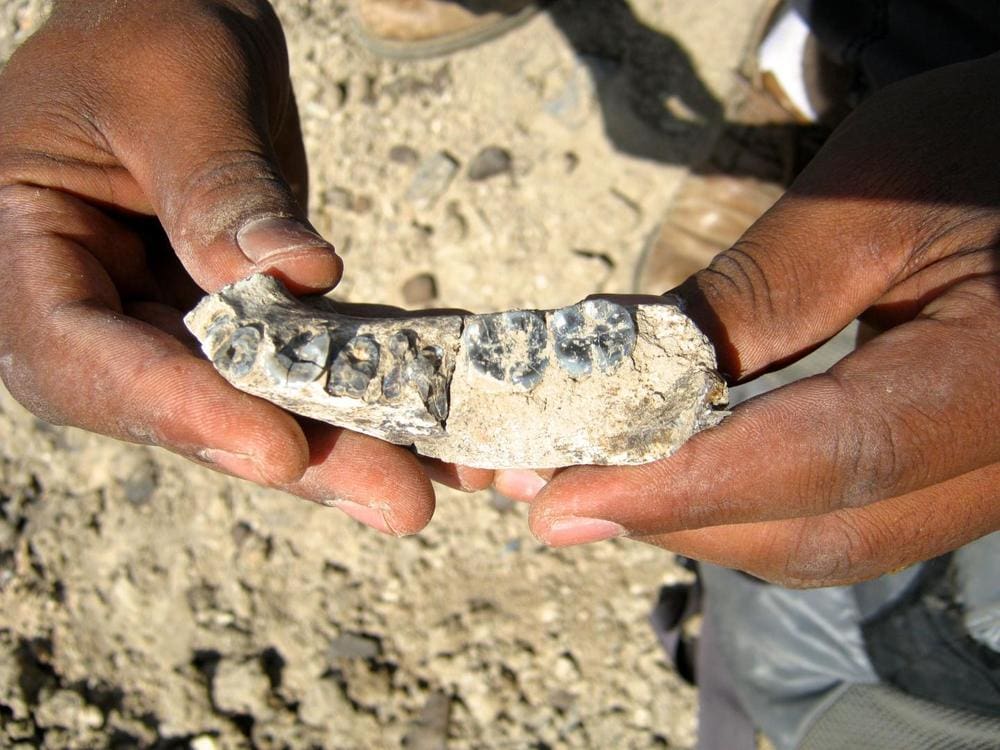 A close up view of the fossil  just steps from where it was discovered by Chalachew Seyoum. Photo by Brian Villmoare.
A fossil lower jaw found in the Afar Region of Ethiopia pushes back evidence for the human genus Homo to 2.8 million years ago. The jaw with five teeth was found by Chalachew Seyoum, a Baldwin Fellow and Arizona State University paleoanthropology graduate student from Ethiopia. The fossil is about 400,000 years older than any previously discovered Homo fossils. Seyoum was part of an international team of researchers including many Leakey Foundation grantees.
This new find is called LD 350-1 and was found only twelve miles from where Lucy was discovered in 1974.
The discovery was reported in two articles in the online version of the journal Science. You can read more in National Geographic, The New York Times, BBC Online, and many more news outlets.
The Leakey Foundation's Franklin Mosher Baldwin Fellowship program provides funding for scholars from developing countries to pursue advanced degrees in paleoanthropology and primatology.
---
---